Team Member in Greece, NY
---
Kelton Enterprises DBA Tim Hortons
Posted: 2022-05-04
Greece, NY 14626
<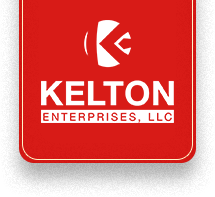 >
View Map
Work with the largest Tim Hortons franchisee in Western New York!  
Selected as a 2020 Family Business of the Year by Buffalo Business First! 

Accepting applications for Full-Time and Part-Time Team Members in Greece and North Chili

At Kelton Enterprises, we're looking for team members who are enthusiastic and dependable individuals who enjoy being part of a team!  If you enjoy interacting with guests and want to be a part of a Team that provides great guest service in a fast-paced environment, come join us! 

Our 35 restaurants are fun to work at. If you want to develop your customer service and leadership skills in an exciting environment, join our team of more than 800 people.

 A job with perks!
•    Competitive wages ranging from $15 - $17 per hour       
•    We create opportunities - is our motto!
•    Flexible schedules
•    Training
•    Service awards
•    Paid time off/401k/medical benefits for eligible employees    
•    Scholarship program
•    Employee discounts
•    Free uniforms
•    Fun work environment


Minimum Job Entry Requirements:
•    Reliable, dependable, team player
•    Strong communication and interpersonal skills 
•    Ability to adhere to company standards 
•    Able to provide friendly service in a fast-paced environment
•    Ability to prepare guest orders in an efficient and accurate manner utilizing the point of sale system, mobile order app, and door dash ordering system

Please apply via Company Link below

About Kelton Enterprises, LLC:
Founded by David and Allanna Beaton in 1999, our goal is to uphold the high standards set forth from our franchisor, Restaurant Brands International and deliver excellent customer service to our Western New York community.  We focus on fun, family and making a difference in our community. With a full commitment to each of our guests and team members, as well as to the quality and value of everything we serve, we look forward to growing our current business and exploring new opportunities.  Join our team!
Apply on Company Site
← Back