Employment Specialist in Rochester, NY
---
Arc of Monroe
Posted: 2021-07-27
Rochester, NY 14623
<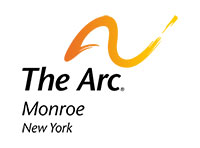 >
Be You, Be the Arc. Bring your kindness, bring your compassion, bring your diversity. Create a rewarding career at The Arc of Monroe by empowering and supporting people with I/DD to live fulfilling lives and create opportunities for independence and inclusion.

We need an employment Rock Star to help motivate others, build relationships, and enrich the lives of people with disabilities in the workplace.
Utilize strategies such as job development, job search/matching, employer education, task analysis and advocacy to help secure employment.

•Coaches people on and off the jobsite to ensure employer/employee satisfaction
•Monitors job performance and job-related skills
•Retain a flexible working schedule to ensure people receive the best service possible
•Maintains up-to-date records, billable service notes and Arc Job Path documentation
•Be a mentor and advocate.

Minimum Education and Experience
Bachelor's degree in Human Services or related field is required, plus two years of personal and/or professional experience working with people with disabilities is required.


Quick Apply
Apply on Company Site
← Back