Cook in Henrietta
---
DePaul
Posted: 05/01/2020
Henrietta, New York 14467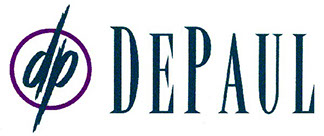 View Map
Woodcrest Commons, a DePaul Senior Living Community, is looking for an passionate Cook to join our team! This position is primarily weekends with shifts every Friday, 6:30am-2:30pm and Saturday & Sunday 11:00am-7:00pm.

Responsible for the overall function of kitchen and dining room services while on shift.
Creates an environment of respectful teamwork supervising and working alongside Dietary Aides to ensure the following.
* Food preparation / sanitation practices and policies are followed in a safe environment
* Residents are prepared and served the diet prescribed by their physicians in a friendly, customer service oriented manner.
Acts in a professional manner at all times; is a role model to other staff.
Completes other duties as assigned by the Dietary Director.

Qualifications
Must be at least eighteen (18) years of age, high school or GED preferred.
Two years experience in the food service industry preferred.
Must have the required annual Tuberculosis (TB) testing and Annual Health Assessment.
Must be aware of and apply the standards of sanitary food preparation.
Must have the required references and criminal record check.
Quick Apply
Apply on Company Site
← Back