Direct Support Assistant Trainee (DSAT) in Rochester, NY
---
NYS Office for People with Developmental Disabilities
Posted: 2021-01-05
Rochester, NY 14620
<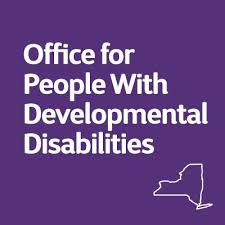 >
Direct Support Assistant Trainees (DSATs) perform a wide variety of person-centered supports and services for people with developmental disabilities which include advocating for, encouraging, guiding, and teaching individuals to express personal choice, developing daily living skills and habits, taking care of their personal needs, assuring community integration, ensuring their health and safety, and maintaining a healthy, safe home environment.

The supports and services DSATs perform depend upon the specific abilities of the person(s) being served and the nature of the setting where the activities are performed.

At the successful conclusion of your traineeship (12-15 months), you would advance without further examination to Direct Support Assistant, Salary Grade 9. Salary range for Grade 9 is $36,772 - $45,200.
Quick Apply
← Back