Field Service Technician in Rochester, NY
---
Seibold Security Inc.
Posted: 2021-05-18
Rochester, NY 14614
<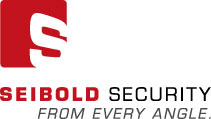 >
View Map
The Field Service Technician position is a valuable front-line person in our organization and is responsible for ongoing service delivery, urgent service response calls, and installing new bank equipment for our clients in the Rochester area.

This is an excellent opportunity to join a stable, well-established company with an impeccable reputation in the security industry.

Position Requirements:
• Valid NY driver's license and clean driving record.
• Automatic teller machine and bank equipment support/servicing.
• Alarm installation, access control and CCTV experience preferred
• An electronics technician degree, military technical school, or equivalent experience.
• Solid work record (at least 2 years of relevant experience).
• A passion for delivering excellent customer service.
• A willingness to travel.
• An ability to work and communicate confidently at all organization levels.
• An ability to work independently and recognize when to access available assistance and expertise.

Responsibilities include:
• Install, repair, and service alarm systems, and banking equipment as specified by sales representative.
• Automatic teller machine and bank equipment support/servicing.
• Respond to customer problems and offer solutions.
• Resolve any minor software or hardware problems at customer site.

Quick Apply
← Back