Maintenance Specialist in Henrietta, New York
---
DePaul
Posted: 2023-05-16
Henrietta, New York 14467
<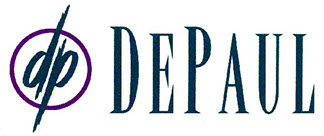 >
View Map
DePaul's Rochester View Apartments, located in Henrietta, New York, are now hiring a full-time Maintenance Specialist 2.
Under the direction of the Programs Director, the Maintenance Specialist 2 is responsible for providing maintenance cleanliness and upkeep of the building and grounds.
This includes the ability to trouble shoot and problem solve in a proactive and cost-effective manner.
This is a temporary position with potential for permanent placement. Some on-call responsibilities required.

Responsibilities
• Respects and maintains resident confidentiality and demonstrates a caring, positive attitude toward all resident (as per respect policy), staff and guests.
• Makes repairs of the building, equipment, and machinery as needed within his / her capability and notifies the Programs Supervisor of any major problems or concerns.
• Repairs lights, plumbing, windows, and screens, and performs simple carpentry when needed.
• Replace/repair carpet and tile.
• Performs interior and exterior painting as needed; obtains bids for larger projects.
• Coordinates work orders with the Programs Supervisor or designee to ensure that deadlines and priorities of the program are met.
• Under the direction of the Programs Supervisor, oversees the contracts for the preventative maintenance of the following: generator, fire extinguishers and Ansul system, sprinkler system, fire alarm, elevator, HVAC system (boiler, roof top units, air conditioner heater unit), water treatment and pest control.
• Ensures that resident's rooms are prepared for new admissions, which may include maintenance of the room itself and the moving of the furniture and equipment as required.
• Gathers price estimates for major repair work and reviews them with the Supervisor.
• Maintains ongoing contact and monitoring of the lawn care and snow removal companies. Ensures that walkways and exits are shoveled and salted as needed.
• Works with the Director to ensure that all OMH/HCR, and other funders physical plant issues are successfully addressed according to DePaul's Physical Plant Standards.
• Assumes on call responsibility during physical plant emergencies.
• Maintain and perform preventative maintenance for building and grounds to include ensuring all property outside of the building is properly maintained and cleaned as needed. This includes weeding and picking up of any trash, cigarette butts or any other debris on the property. Identify if service needs to be notified as it pertains to grounds / landscaping.
• Participates in staff meetings and in-services.
• Works independently and with other maintenance staff to ensure that deadlines and priorities of agency are met.
• Follows all safety rules and regulations for self, residents, and staff.
• Schedules, implements, and tracks monthly fire drills as per OMH regulations as directed.
• Completes monthly inspections of all fire safety equipment according to OMH / Quality Management guidelines.
• Performs any other duties necessary for the effective operation of the programs.

Qualifications:
• Education / Experience – High School Diploma or GED required. Trade or industrial arts course work preferred.
• Ability to read and interpret documents such as safety rules, operating and maintenance instructions and procedure manuals required.
• At least three years of work experience in providing hands on maintenance in a large facility to include electrical, carpentry, painting, plumbing, drywall repair, and other minor repair work.
• Must be able to lift at least 70 pounds.
• Ability to use a computer for email and ticketing system.

*In addition to the above criteria, this position also requires a clean, valid, NYS driving record as outlined in DePaul's personnel policy.

Quick Apply
Apply on Company Site
← Back