Personal Care Aide / Home Health Aide in Henrietta
---
DePaul
Posted: 05/01/2020
Henrietta, New York 14467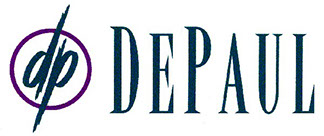 View Map
Woodcrest Commons, a DePaul Senior Living Community, is looking for passionate caregivers to join our personal care team! Under the general direction of the Supervisor-In-Charge, the Personal Care Aide / Home Health Aide provides direct personal care and assistance to residents as needed.

Responsibilities
1. Provide personal care for each resident assigned by the Supervisor-In-Charge (SIC)
2. Observe resident for any change in condition and report to the SIC.
3. Assist with maintaining a safe environment
4. Assist with meal service and provide eating assistance as necessary.
5. Assist with all activities of daily living as needed (shaving, bathing, fingernail care, dressing, toileting, grooming, hair care, oral hygiene, etc.).
6. Daily bed making and scheduled bed linen changes.
7. Must document all services provided to ALP Residents as indicated on the Aide Activity Sheet before leaving shift.
8. Helps to maintain each resident's independence, self-respect, personal dignity and personal safety.
9. Assists the Activities Director with planned activities and encourages residents to participate.
10. Performs other related duties as assigned.

Qualifications
Must be able to provide appropriate PCA / HHA certification as required by New York State.
Must have the required references and criminal record check.
Must have annual TB screening and Health Assessment completed.
Must be at least 18 years of age.
Quick Apply
Apply on Company Site
← Back