Personal Care Assistant in Mt. Morris, NY
---
The Livingston County Center for Nursing and Rehabilitation
Posted: 2020-10-08
Mt. Morris, NY 14510
<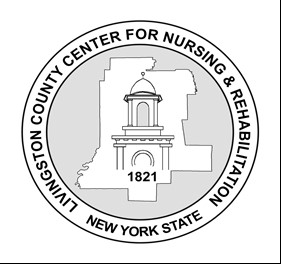 >
View Map
DISTINGUISHING FEATURES OF THE CLASS: This is routine work requiring efficient performance of simple tasks under general supervision. The work of employees in this class involves the thorough execution of tasks, which follow a well-established routine or a written set of instructions. A Personal Care Assistant does related work as required.

TYPICAL WORK ACTIVITIES:
Makes beds and changes bed linens;
Places residents' personal clothing in wardrobes and drawers;
Straightens residents' rooms and wardrobes, makes sure televisions and radios are off when not in use;
Distributes and collects residents' meal trays on the neighborhoods;
Assists in the dining room with pouring beverages, passing plates, cutting food, opening containers, etc.;
Provides verbal cues for residents to complete their meal, records intakes if instructed;
Passes nourishments and HS Snacks to residents and documents per protocol;
Distributes ice and water pitchers;
Answers residents' nurse call light and assists with non-clinical requests;
Delivers residents' newspapers and or mail;
Operates elevators to aid in transporting residents to/from activities, in-house clinic appointments, etc;
Transports residents in wheelchairs;
Assists in preparing rooms for new admissions or room changes;
Gets rooms prepared for resident programs;
Socializes with residents; and
Performs other related tasks.

FULL PERFORMANCE KNOWLEDGE, SKILLS, ABILITIES AND PERSONAL CHARACTERISTICS: Working knowledge of simple housekeeping methods; ability to understand and follow oral and written directions; ability to get along with others; ability to read and write; ability to communicate effectively both orally and in writing; understanding the simple needs of residents; ability to understand and empathize with the needs and concerns of others; tact and courtesy; sensitivity to the reaction of others; cleanliness; physical condition commensurate with the demands of the position.

Quick Apply
← Back