Registered Professional Nurse in Mt. Morris, NY
---
The Livingston County Center for Nursing and Rehabilitation
Posted: 2020-10-08
Mt. Morris, NY 14510
<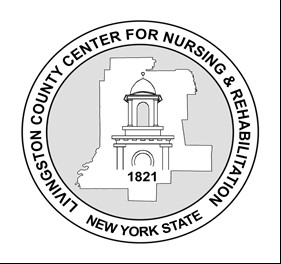 >
View Map
DISTINGUISHING FEATURES OF THE CLASS: This is a professional nursing position involving responsibility for coordinating individual patient care and for performing nursing services requiring substantial specialized judgment and skills. Work is performed under the general direction of a higher level nursing position and in accordance with a prescribed nursing care plan. In the Center for Nursing and Rehabilitation, the incumbent also functions as a consultant to Licensed Practical Nurses on the care of residents. In the County Department of Health, the incumbent performs nursing care in patients' homes and in clinic settings. Supervision may be exercised over Licensed Practical Nurses and related auxiliary nursing personnel. A Registered Professional Nurse does related work as required.

TYPICAL WORK ACTIVITIES:
Assesses patient nursing care needs and prepares, implements, and evaluates a nursing care plan;
Assesses symptoms and carries out diagnostic procedures ordered by the physician;
Prepares and applies dressings, gives medication and therapeutic treatments as prescribed by the physician;
Provides education to the patient or members of patient's family regarding the patient's diet, health habits, the carrying out of treatments at home, and rehabilitative measures as authorized by the physician;
Performs related services for patients in the prevention of illness and the attainment of maximum health;
Makes contacts with appropriate social services and health care agencies, as needed, to ensure the provision of patient needed services or follow up care;
Maintains a variety of records and prepares reports;
May supervise Licensed Practical Nurses and auxiliary staff; and
Performs other related duties.
In the Center for Nursing and Rehabilitation, provides nursing personnel with consultative services in the care of residents.
In the County Department of Health, travels to patients' homes to provide in home services and transports medical supplies and durable medical equipment as needed.

FULL PERFORMANCE KNOWLEDGE, SKILLS, ABILITIES & PERSONAL CHARACTERISTICS: Good knowledge of nursing principles and techniques and their relation to medical and surgical practices and skill in their application; working knowledge of materia medica, hospital dietetics, sanitation, and personal hygiene; skill in the application of nursing techniques and practices; ability to perform duties in accordance with the American Nurses Association Code of Professional Nurses; ability to understand and follow technical oral and written instructions; ability to keep accurate, clear, legible records and make reports; ability to organize tasks and work efficiently; ability to get along well with patients, physicians, and others; ability to carry out successfully the therapeutic measures prescribed; ability to plan and supervise the work of sub-professional and non technical personnel; good observation skills; mental alertness; firmness; sympathetic attitude toward the sick; ability to lift, reach, bend, etc.; physical and mental condition commensurate to the demands of the position. In the County Department of Health: ability to climb stairs; ability to carry medical supplies and durable medical equipment; ability to enter and move within private residences.

Quick Apply
← Back