RFID Inside Sales Representative in East Rochester, NY
---
HID Global
Posted: 2022-07-13
East Rochester, NY 14445
<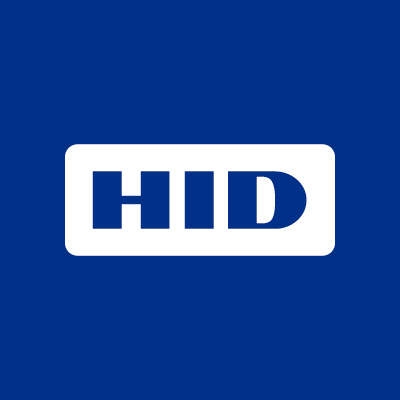 >
View Map
An Amazing Career Opportunity for an Inside Sales Representative!!

Location: Rochester, NY
Job ID: 12210

Do you LOVE converting leads to opportunities as much as we do? Do you enjoy managing the pipeline and all aspect of the sales cycle? Does the opportunity to acquire new logos get you out of bed in the morning? Lastly, are you looking to join a growing multi-cultural and high-performing team at a global market leader in RFID technology? If so, we want to hear from you!


Who are we?
HID Global powers the trusted identities of the world's people, places, and things, allowing people to transact safely, work productively and travel freely. We are a high-tech software company headquartered in Austin, TX, with over 4,000 worldwide employees. Check us out here: www.hidglobal.com and https://youtu.be/23km5H4K9Eo

HID's IDT Revenue Operations Team:
IDT is creating trusted identities for IoT applications through Smart Components and Enabling Services. As a part of HID Global's mission to be the leading Global provider of secure identity solutions, Inside Sales works closely with Customer Service to support each other before and after a sale occurs. IDT Revenue Operations Team is constantly growing in size as well as our product portfolio offerings.

As our Inside Sales Representative, you'll support HID's success by:
• Expanding sales opportunities and generating revenue
• Researching, qualifying, and nurturing potential leads
• Creating and maintaining a list/database of prospect clients
• Improve sales skills to increase sales success rates

What we will love about your background:
• Working knowledge of technical characteristics of RFID products
• Sales methodology training – Sandler, Spin, Challenger

Your Experience and Education include:
• Bachelor's degree preferred, however, candidates with relevant work experience may also be considered
• Minimum 4 years' experience in tele-sales or inside sales
• Effective selling skills, including telecommunication and cold calling
• Experience maintaining an accurate pipeline via CRM tools like Salesforce

Who you are as a Team Member:
• Ability to work independently with minimal supervision
• Good interpersonal skills, willingness to learn and continue to grow professionally.
• Exceptional communication skills, both written and verbal.
• Willingness to 'roll up sleeves' and dive deep into tactical work when necessary.
• You welcome opportunities to incorporate diversity into your work, including valuing different backgrounds, experiences, and opinions. You also embrace creating and nurturing a culture of diversity, inclusion, and belonging.

Why apply?
• Empowerment: You'll work as part of an international team in a flexible work environment, learning and enhancing your expertise.
• Innovation: You embrace challenges and want to drive ambitious change.
• Integrity: You are results-orientated, reliable, and straightforward and value being treated accordingly.

HID Global is an Equal Opportunity/Affirmative Action Employer – Minority/Female/Disability/Veteran/Gender Identity/Sexual Orientation.
Quick Apply
Apply on Company Site
← Back