Route Sales Representative in Rochester
---
Martin's Famous Potato Rolls and Bread
Posted: 05/11/2020
Rochester, NY 14624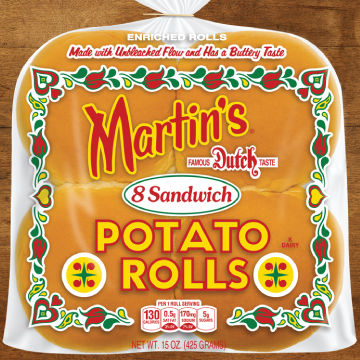 View Map
Come Join our Team as a Route Sales Representative! As a Family-Owned Employer of Choice we offer physical, emotional, financial and professional benefits including 401K, disability insurance and paid holidays.

~ Average annual earning potential of $43,000! ~

Competitive Medical, Dental, Vision Benefits!

| Schedule: Monday, Tuesday, Thursday, Friday, Saturday | Hours: 3:00 AM - 12:00 PM *hours may change based on need |

Responsibilities*: Other duties may be assigned.

Merchandises product correctly according to product mix, rotation cycle, and color code compliance and arranges neatly at point of display.
Loads truck with daily orders and display cases and unload returns, empty baskets, and damaged product from truck.
Listens to and resolves service complaints in a timely manner and provides alternative solutions as needed.
Solicits customers for sales promotion displays, issues sales promotion materials to customers and prepares approved sales promotional displays.
Operates sales ordering system, prepares paper work and manages cash accounts.
Remains flexible to adapt to change in the workplace, work schedules, and priorities to reach sales goals.
Adheres to safety, food safety, and Good Manufacturing Practices regulations.
Education / Preferred Experience:

High school diploma or general education degree (GED);
One to three months related experience and/or training; or
Equivalent combination of education and experience.
Qualifications:

Be able to pass physical examination to obtain DOT physical certification or possess a current, valid DOT physical certification.
Must be able to operate a route delivery step van or box truck. Some vans are over 10,001 lbs.
We are an Equal Opportunity Employer.
Apply on Company Site
← Back