Senior Sales Engineer in East Rochester, NY
---
HID Global
Posted: 2022-08-02
East Rochester, NY 14445
<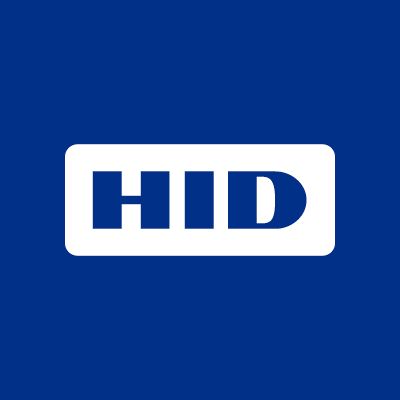 >
An Amazing Career Opportunity for a Senior Sales Engineer!! 

Location: Remote, Northeast US

Job ID: 8109

Are you our next "Product Champion"? Are you a problem solver who easily bridges the gap between business and technology? Do you thrive on interpreting the customer's voice, influence and informing the direction of the product? If so, we want to hear from you! 

Who are we? 

HID Global powers the trusted identities of the world's people, places, and things, allowing people to transact safely, work productively and travel freely.

We are a high-tech software company headquartered in Austin, TX, with over 4,000 worldwide employees. 

Check us out here: www.hidglobal.com and https://youtu.be/23km5H4K9Eo 

HID's Pre-Sales Department: 

The Pre-sales group provides technical expertise to support account managers, inside sales and channel partners in closing deals with current and prospective customers. Pre-sales supports the successful positioning of the HID Workforce Identity Management Business Unit product portfolio with prospective and existing customers.

As our Senior Sales Engineer, you'll support HID's success by: 

Speaking and presenting directly to customers on behalf of HID and our partners
Working alongside a regional sales manager to lead in-depth technical discussions with partners, customers, and internal resources
Representing HID Global at trade shows and public speaking events


What we will love about your background: 

Demonstrated knowledge of SAML, RADIUS, LDAP, AD, Azure AD, PIAM, Visitor Management and Cloud
Strong business acumen to understand customer needs and pain points and translate them to a technology solution along with an ability to cultivate long lasting relations with customers through a mix of personality, domain expertise and integrity.
An understanding of system and network components such as Operating Systems, LDAP, Databases, Web applications, network protocols (SSL/TLS, VPN, IPSec, RDP, RADIUS), PACS, network security (firewalls, DMZ), PKI, FIDO2 and Smart Cards

Your Experience and Education include:             

Bachelor's degree in computing, physical science, or engineering or at least two years of relevant industry experience, comfortable with business and technical aspects. Candidates with equivalent education and work experience will also be considered.
CISSP, CCSP or CISM preferred
A minimum of 5 years of experience with Microsoft Server platforms and/or Linux, SaaS platforms and VMs
Expertise on how IT security products are applied in the market to address needs such as identity management, identification, authentication, digital signing of transactions, non-repudiation, privacy, and confidentiality
Expertise in some of the following technologies: authentication, cryptography, network security, smart cards, visitor management and physical identity access management
 

Who you are as a Team Member:

30%+ travel and fieldwork, including international travel required for this role. Therefore, employee must possess, or be able to acquire a valid passport.
Motivated, hard-working team player with initiative and able to self-manage
Passionate about IT and IT Security
A willingness to learn and develop skills around industry standards such as: X.509, PKCS#11, OpenID, OAuth, FIDO2, etc.
A willingness to learn and develop knowledge concerning regulatory standards applicable to our business.


Why apply? 

Empowerment: You'll work as part of a global team in a flexible work environment, learning and enhancing your expertise in a variety of different technologies and use cases.
The opportunity to travel, visit customers, engage with customers to solve problems
Innovation: You embrace challenges and want to find solutions and drive ambitious change.
Integrity: You are results-orientated, reliable, and straightforward and value being treated accordingly.


HID Global is an Equal Opportunity/Affirmative Action Employer – Minority/Female/Disability/Veteran/Gender Identity/Sexual Orientation.
Apply on Company Site
← Back