Staff Scheduling & Deployment Specialist in Rochester, New York
---
Lifetime Assistance Inc
Posted: 2023-03-01
Rochester, New York 14624
<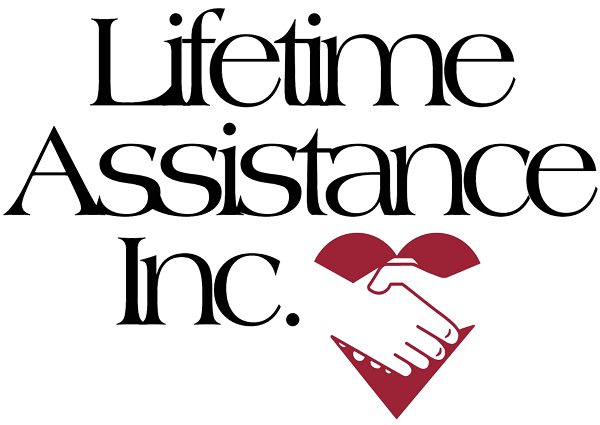 >
View Map

Staff Scheduling & Deployment Specialist
Exempt (Y/N): No
Program: Residential and Day Services
Supervisor: Associate Director of Staff Resource Management Scheduling and Deployment

Summary: Responsible for the general supervision and support of Relief employees including training, follow-up, performance appraisals, etc. Manages and maintains scheduling software in conjunction with department/site leadership and other members of the scheduling department. Completes regular compliance reviews and reports. Provides training on scheduling software and general scheduling support.to site leadership. Maintains master schedules for all Residential and Day Service locations. Deploys employees appropriately through scheduling software, based on need and availability. Responsible for designated zones/region as assigned. Must be fluent with scheduling software, Humanity and LMS, Cornerstone. Maintains a flexible schedule as needed to meet the needs of supervised employees. Provides coverage for supervisor in their absence.

Essential Duties and Responsibilities include the following:
1. Supervision of Relief employees:
a. Aids current employees wanting to transfer from a regular DSP position to a Relief position per specified policy and procedure.
b. Completes performance appraisals or assurance for completion based on information received from site leadership teams and general knowledge of performance/understanding.
c. Completes necessary follow-up from Quality Assurance investigations, trainings, performance concerns, and provides necessary feedback and with guidance from site management teams completes disciplinary action as needed.
d. Manages time off requests and attendance through scheduling program and provides disciplinary action when necessary for attendance concerns.
e. Completes monthly assessments to ensure employees are maintaining the minimum working requirements. Follows up with employees and completes status changes/terminations as needed for those who do not meet the criteria.
f. Tracks and ensures employees complete required annual trainings and maintain specified certifications per their position.
g. Completes monthly team meetings. May need to offer meetings on evenings/weekends to meet the needs of employees.
h. Responsible for ensuring the completion of site-based orientation packet. Tracks completion and follows up accordingly.
i. Reviews and provides necessary accommodations for Relief and Per Diem employees such as ASL interpreters and possible virtual training.

2. Schedule Management & System Maintenance:
a. Using each site's master schedule, updates scheduling software and notifies site leadership of schedule changes.
b. Completes any schedule updates upon notice or request from employees, site leadership, or supervisor.
c. Approves and/or rejects shift requests in scheduling software as needed for per diem employees.
d. Updates employee permissions and locations assignments within scheduling software upon notice or request.
e. Provides hands no training to all leaders in scheduling and reviews direct support schedules at all sites assigned to assure for efficiencies in coverage and shifts that can be filled.

3. Employee Deployment & Placement:
a. Works in conjunction with Human Resources to provide updates on vacant hours and caps for per diem positions.
b. Regularly deploys employees based on zone deployment guidelines, greatest/critical need, and employee availability.
c. Runs reports to assess needs for resource deployment opportunities.
d. Follows deployment guidelines and processes in conjunction with scheduling team and agency stakeholders.

4. Training & Compliance:
a. Provides Humanity/scheduling training to new employees and leaders and ensures relief employees complete required annual training.
b. Manages and tracks completion and on-going certifications such as Medication Administration (and related certifications), SCIP-R, and Van certification.
c. Completes regular audits and reports of scheduling software/program.
d. Completes regular follow-up with site/department leaders to ensure compliance within the scheduling program.
e. Maintains scheduling procedure guidelines and communications accordingly with site leaders and employees.
f. Reports all compliance concerns to direct supervisor and completes necessary training to support sites/leaders in maintain accurate and effective schedules.
g. Manages limits and caps for per diem positions for internal transfers and external hires.

5. Serves as a positive role model for individuals. Interacts with others in a way which will assist individuals in developing behaviors, skills, and attitudes necessary for successful community living. Maintains a neat appearance, hygiene, and grooming. Promotes positive behaviors and interactions with all individuals.

6. May be required to be on call and available as a support to other administrators on call to assist in staffing emergencies and/or communication with per diem team.

Qualification Requirements: to perform this job successfully, an individual must be able to perform each essential duty satisfactorily. The requirements listed below are representative of the knowledge, skill, and/or ability required. Must have relative computer skills with proficiencies in outlook, excel, and applicable software, such as Humanity and Cornerstone On-Demand. Any combination of education and experience which demonstrates the abilities and knowledge for successful performance will be considered. Must meet LAI's Vehicle Operator Requirements.

Education and/or Experience: High school diploma or equivalent with one year of related experience or one full year of college education in human services. Experience with managing and implementing effective staff schedules while meeting multiple requirements. Working knowledge of contemporary technology, including, but not limited to, different software platforms, computers, and tablets. Ability to run and analyze reports regarding staff schedules. Ability to have effective communication and facilitate conversations amongst stakeholders. Ability to troubleshoot solutions and coordinate solutions amongst different departments.

Communication Skills: Ability to read, analyze, and interpret policies, procedures, regulations, and reports. Ability to write reports, business correspondence, and procedure manuals. Ability to effectively present information and respond to questions from groups of individuals, their families, employees, other service providers, and the general public. Must be able to effectively communicate with individuals, staff, leaders, other departments, and any other individuals involved in the support and care of those we serve.

Reasoning Ability: Ability to define problems, collect information, establish facts, and draw valid conclusions. Ability to interpret extensive instructions and deal with a variety of complicated options.

Physical Demands: The physical demands described here are representative of those that must be met by an employee to successfully perform the essential functions of this job. Must be able to effectively communicate with and observe individuals, staff, and multiple departments. Employee is frequently required to utilize a computer for a variety of tasks including report writing, knowledge of specific software and general correspondences While performing the responsibilities of the Scheduling Manager position, the employee is required to talk and hear. The employee is often required to sit and use their hands and fingers, to handle or feel and to manipulate keys on a keyboard. The employee is occasionally required to stand, walk, reach with arms and hands, climb or balance, and to stoop, kneel, or crouch. Vision abilities required by this job include close vision. May be required to frequently lift and/or move up to 20 pounds. May be required to meet OPWDD Level II S.C.I.P.-R. (Strategies for Crisis Intervention and Prevention-Revised) requirements.

As an employee of Lifetime Assistance, Inc., I agree to adhere to the Agency's Mission Statement, all Agency and Program policies and procedures, attend and successfully complete all required training, and perform other duties as requested by supervisor or designee. I agree to advise my supervisor of any obstacles to achieving these responsibilities. It is understood that due to the wide range of abilities of the people being served, specific duties may vary depending on assignment. I have read this Job Description, am aware and understand its contents, and have received a copy.

To apply, please see below link.

Apply on Company Site
← Back