Warehouse in Macedon, NY
---
Randstad
Posted: 2021-06-08
Macedon, NY 14502
<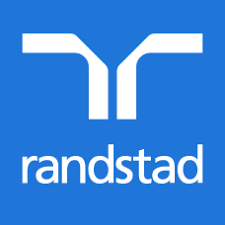 >
Ready to advance your career in the Manufacturing/ Production industry? Come and join a great organization looking to hire for entry level warehouse Full-Time positions 15 mins from Downtown Rochester area. Working rotating schedule, competitive pay rate $16.25. (Shifts 7am - 7pm, 7pm - 7am)

Warehouse environment, preparing finished products for packaging and shipment. Will be assigned to a specific area, retrieve the items needed from the inventory, check that they are in good condition, check them securely, and pack them for shipping. Safely produce side seal bags meeting all quality and productivity standards.

Responsibilities

Safely operate a series of machines, secondary punch presses and auxiliary machinery as assigned by the supervisor or acting supervisor.
Properly and legibly fill out all paperwork relating to production.
Inspect parts being produced for quality issues and immediately report all defects to QA, Lead Operator, the Production Supervisor, a Process Technician or Line Technician.
Perform daily cleaning duties in the work area.
Inform Lead Operator when production run is almost finished and raw materials are needed to maintain a continuous production run .
Inform the technicians of any machine problems encountered during the run.
Inform Lead Operator or Production Supervisor of their availability to run different production runs when applicable.
Perform job duties efficiently and safely.
Adhere to all Company and Departmental procedures.
Qualifications

Capable of reading, writing and speaking English Capable of lifting 20-35 lbs. an average of 250 times per day on a continuous basis.
Capable of physical mobility, including sitting, bending, twisting, standing and lifting.
Capable of maintaining an attendance record within Company guidelines and working overtime as required.
Capable of detecting visual part quality defects.
Capable of training other personnel as needed.
Quick Apply
← Back